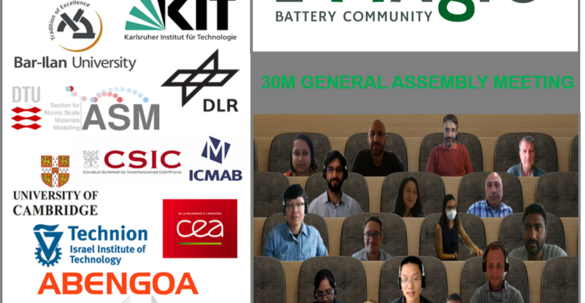 It's been two years and a half sice the E-MAGIC project started! Today (30th June 2021) we have hosted our 30M Gene...
This article presents a systematic study, in the framework of Density Functional Theory, including the estimation of ...
This review-study adresses some of the relevant post-Li ion issues and battery technologies, including Na-ion batteri...
This deliverable describes the Cl role in the intercalation process of Mg ions into CP. The research presents a new a...
This deliverable describes the investigation carried out using density functional theory (DFT) to identify suitable M...