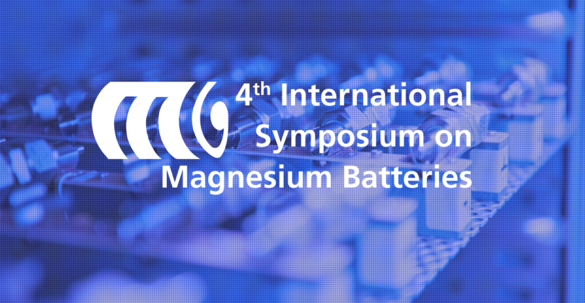 The 4th International Symposium on Magnesium Batteries (MagBatt IV) will take place from September 6 to 8, 2022 in Ul...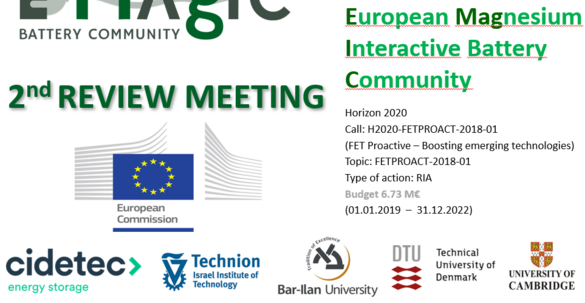 Last 17th February, E-MAGIC consortium held its second review meeting. This was a virtual review meeting where the ac...
Our colleagues from KIT-HIU have recently published in Batteries & Supercaps the article entitled "Investigation of t...
Our colleagues from KIT-HIU and DTU have recently published their work "Dual Role of Mo6S8 in Polysulfide Conversion ...
Our colleagues from University of Cambridge have published the work "Synthesis and Characterization of Magnesium Vana...
DTU and KIT have published the work entitled "Development of Magnesium Borate Electrolytes: Explaining the Success of...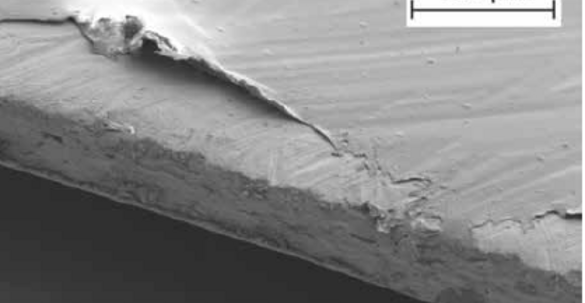 Last July, our colleagues from DLR-ECE presented a poster entitled Towards stable artificial SEI protecting metal ano...
KIT partners have recently published in collaboration with Toyota Research Institute an interesting article entitled:...
DLR partners in collaboration with DTU and KIT colleagues have published in ChemSusChem the article entitled "Modelin...
The article "Combining quinone-based cathode with an effective borate electrolyte for high-performance magnesium batt...